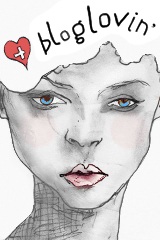 It literally happened only yesterday but Google Friend Connect is no longer working! I have been pretty busy the past month trying to get everything ready for my special someone to get here but worry not! I do intend to continue to use this blog. As a matter of fact, I'm planning to continue with the Insecure Writers' Group tomorrow as I'm determined more than ever to finish my book before the end of the year.
In any case, I use Blog Loving on my fashion blog (
Rainbow Chiffon
) so I like to think I understand the little nooks and crannies of how Blog Lovin' works!
Please look forward to my future posts and hopefully I can get myself together so I can start posting here regularly again~!